Projects
Fine choices, attention to detail, well-thought-out finishes are the direct result of our striving for improvement and research to fulfill all our customers' expectations.
Near the Po River banks, in the Mantuan countryside, we find the headquarters of Officine Rami, a leading company in the sector of curtains and mosquito nets at the national and international level.
An attic in larch wood in the heart of the mountains.
A cozy lodge to get away from the frenetic city life.
A poetic space specifically made for children, a speech therapy studio in the city of Mantua.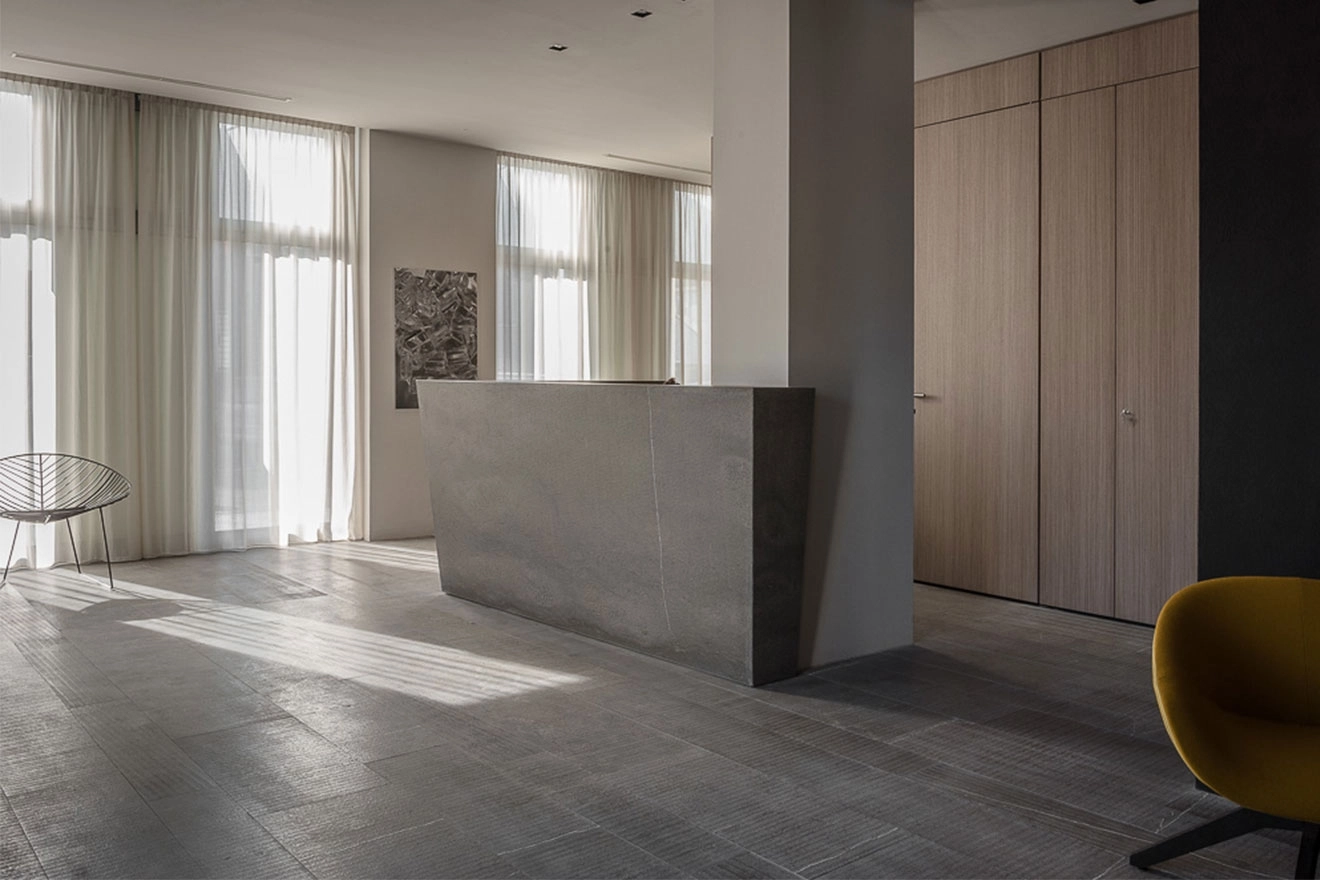 A space in the heart of Verona meant for one's psychophysical well-being. A state-of-the-art dental clinic made to measure for the client and designed by architect Vittorio Longheu.
The company is a world leader in the field of irrigation couplings and its headquarters cover over 20.000 sqm in the Mantuan countryside.
The Former Industrial Complex
Light, space, attention to detail are the key features of this project imbued with minimalist-chic touches. The style focuses on simplicity, without compromising details or comfort.
A Liberty villa in the heart of the countryside may conceal the charm of late-nineteenth-century Liberty style.
Under the Shadow of the Ginkgo Biloba
The apartment is part of the Corte Benedetta housing complex located in a rural area in the municipal district of Mantua, a few kilometers away from the Ducal Palace and the historic center of the city.
Palazzo San Sebastiano Museum
When we were asked to design the reception desk of the Civic Museum in Mantua, we began researching the history of the building and that of the city too.